October 17, 2012 by D
Baby's Birthday Brunch
After throwing numerous birthday parties for my two big boys, Julian and Noa, I learned the hard way that babies, when they turn one-year-old, don't remember their first birthday party. Save yourself from long nights of party preparations, even if you are addicted to do-it-yourself, and plan a simple get-together for family and close friends. 
For baby Liam, we had a Sunday brunch. Elegant and effortless, check how we did it: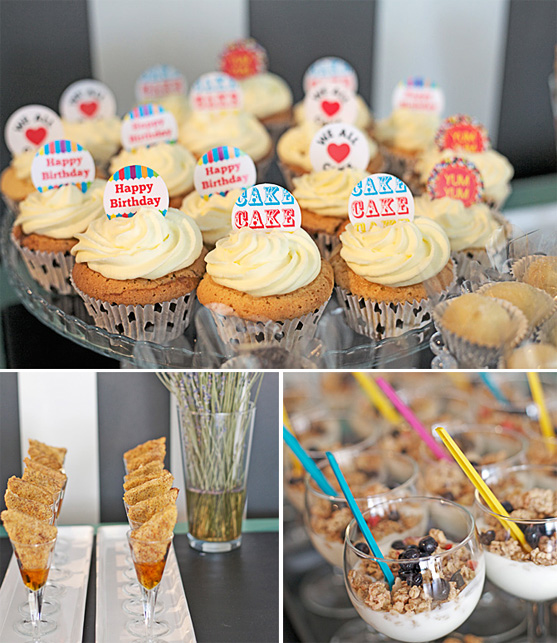 1. Upside down banana cake cupcake. I got my favorite banana cake recipe and turned it into a cupcake. I frosted it only with cream and no sugar frosting and it was a great compliment to the banana compote (Upside down banana cake recipe) 2.  Mini French toast and maple syrup. I got these really cute glasses in IKEA. I have used them in almost every party. Perfect for mini food. 3. Natural yogurt, granola and blueberries. Nam! Healthy and delicious!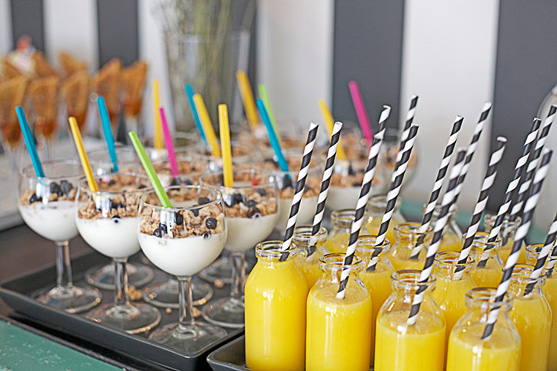 4. Fresh cold organic orange juice completes a pleasing dessert table!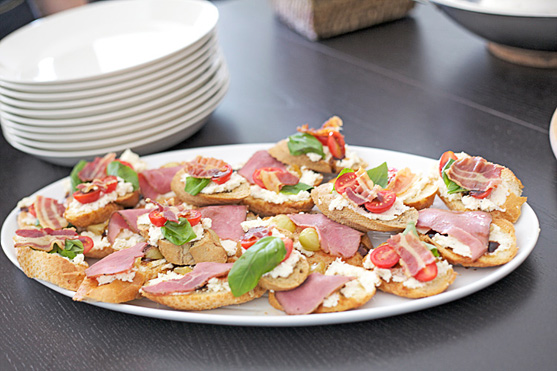 5. Grilled bread with 2 different toppings. Beef, homemade soft cheese and grilled grapes topping and soft cheese, cherry tomatoes, basil and crunchy bacon.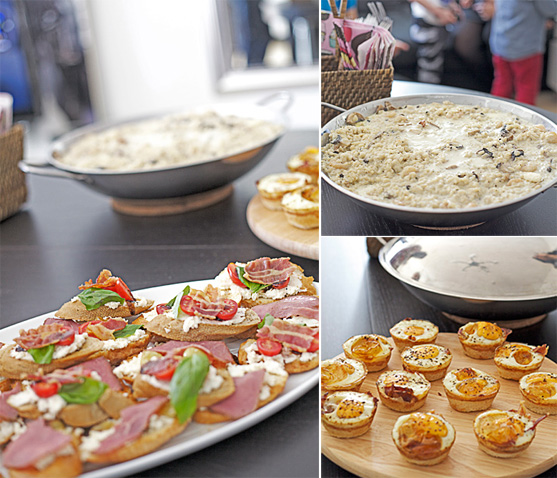 1. View of salt dishes 2. Warm dish. Creamy risotto with shiitake mushrooms and prawns. 3. Toast, egg and bacon breakfast dish (from Martha Stewart)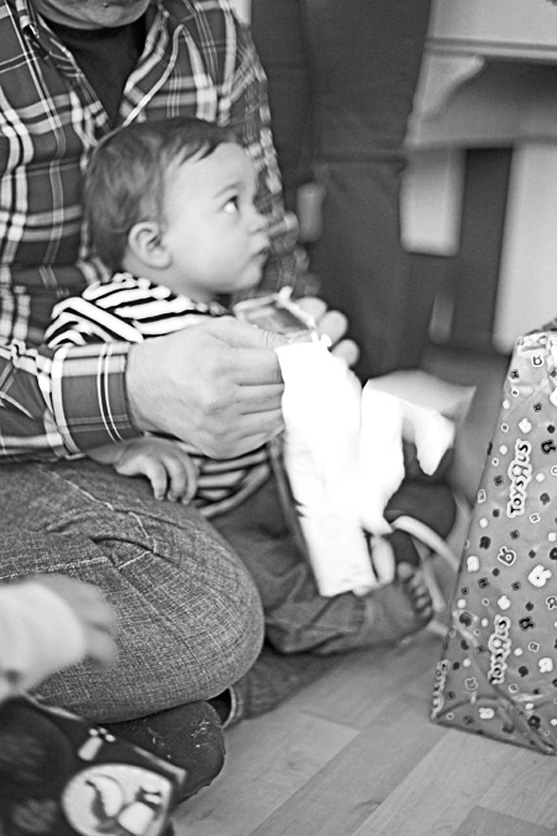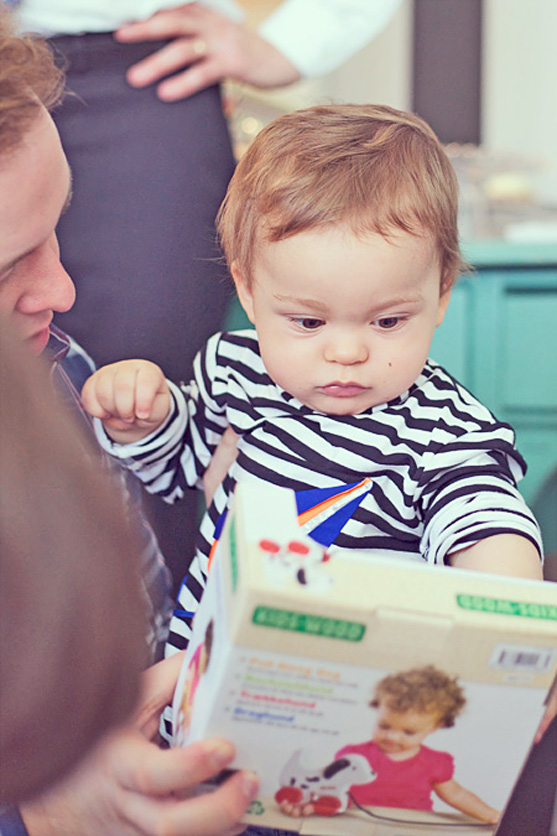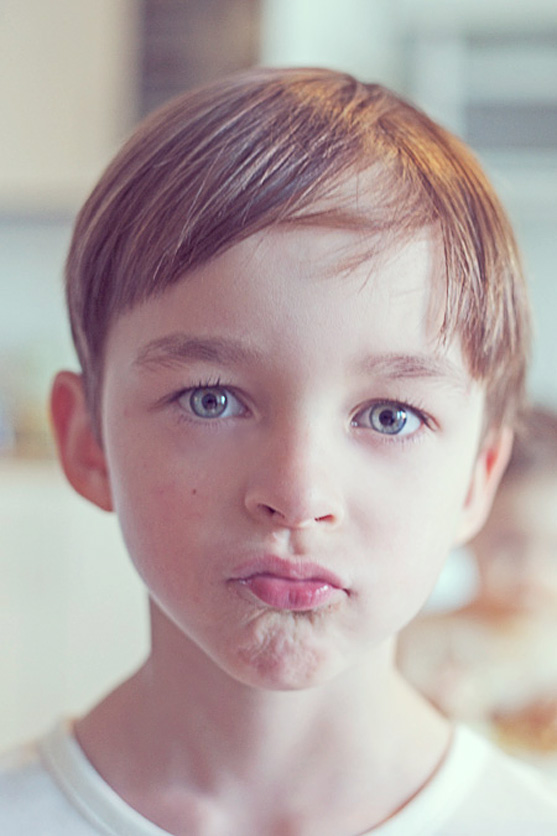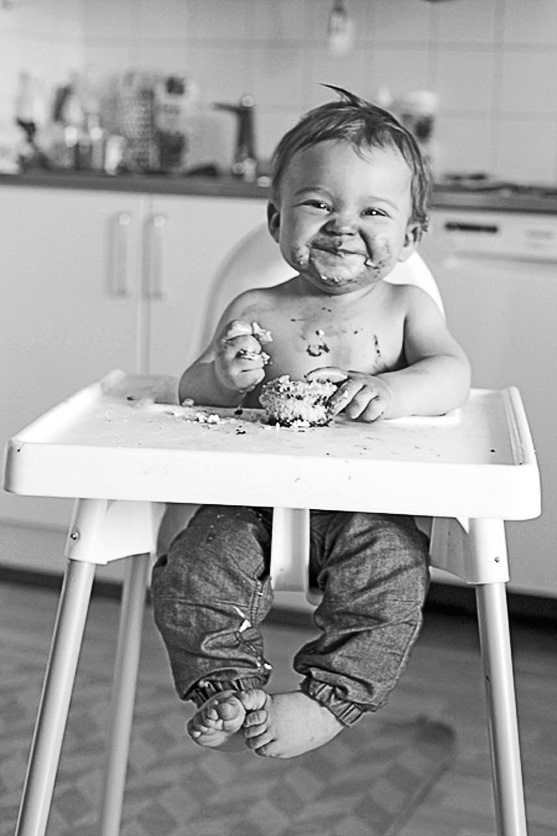 Baby's 1st taste of sugar. 
Follow RAWR in Facebook
Follow RAWR in Pinterest
---
Tweet
---
One comment on "
Baby's Birthday Brunch

"
Leave a Reply