August 1, 2012 by D
CELEBRATE / Mirror Mirror
SET DESIGN, FOOD DESIGN and GRAPHICS BY Daniela Talvitie / Models: Eila and Andrea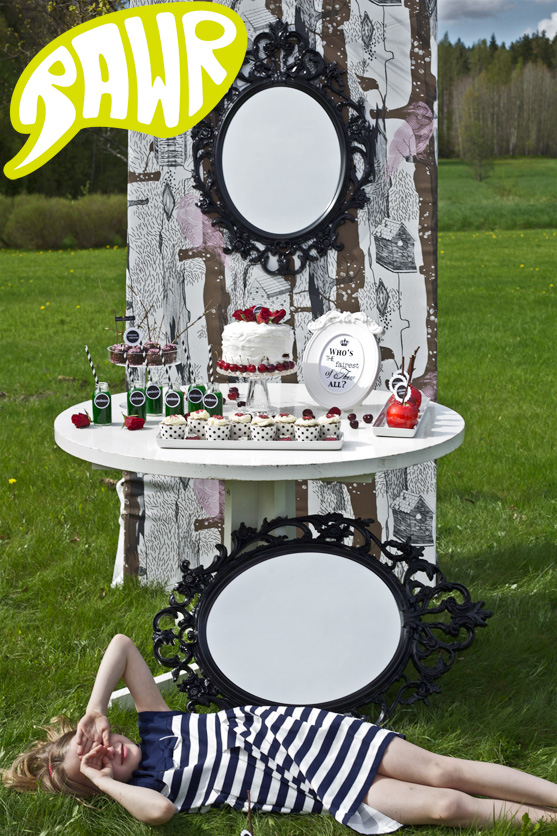 Mirror Mirror on the wall, who is the fairest of them all? Yes, a birthday celebration can be chic and edgy, a lovely party theme for older girls!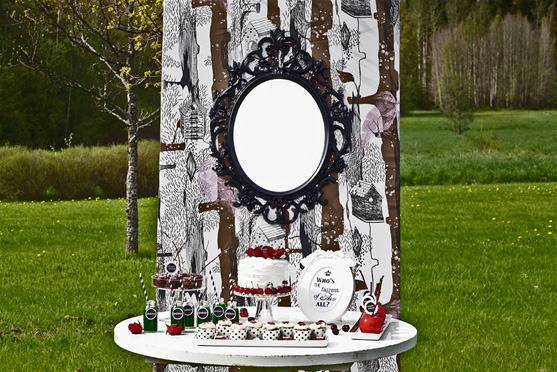 Find an eye-catcher to make your party special! For this party, we fell in love with the mirror that rocked our world. Just find it in IKEA. (Tip: If you do not wish to have the frames black, spray paint the borders with the color of your choosing.)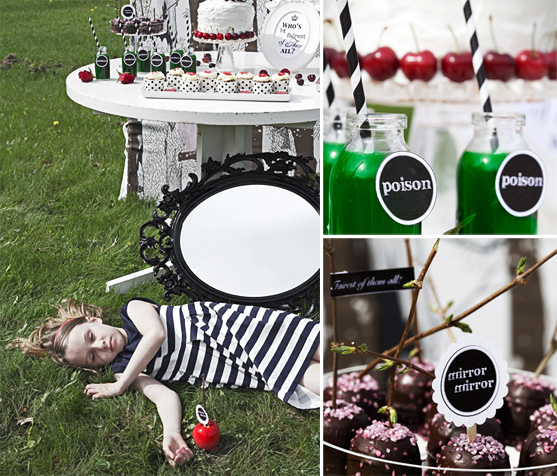 Dark decor brings a touch of elegance when combined wisely with colorful elements. Download our party tags for free for your own party!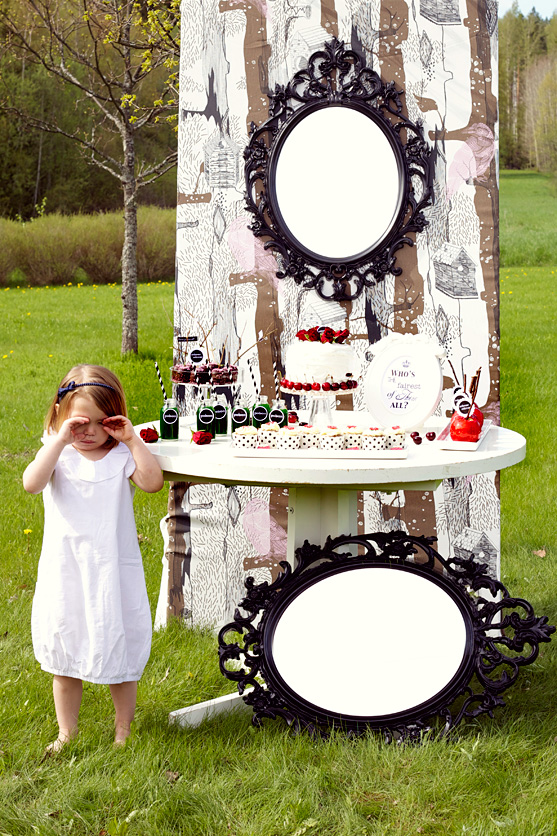 A great way to create a background for any party is to cover a large piece of styrox with a piece of fabric, attach it with a staple pistol.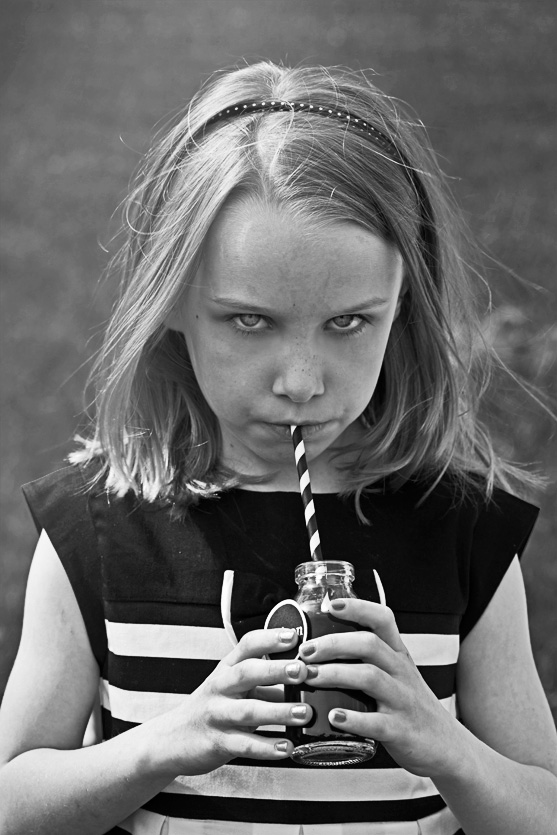 Add the vintage look to your drinks with classic paper straws.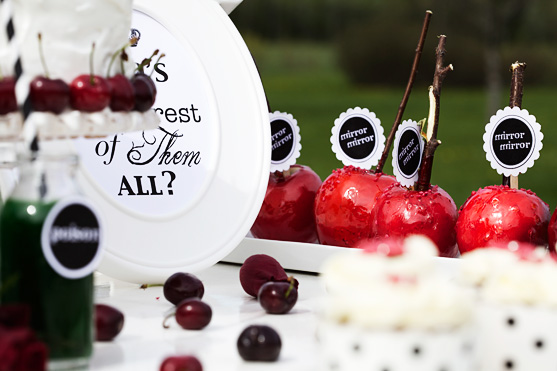 Make the most of the seasonal offerings. We used berries like cherries and strawberries. They are visually stunning and delicious to both adults and children. Explore your artistic streak and use real branches with glossy candied apples. To enhance the color of the apples, use Dr.Oetker red food coloring. (Tip: prepare the apples the same day to avoid the apples going bad.)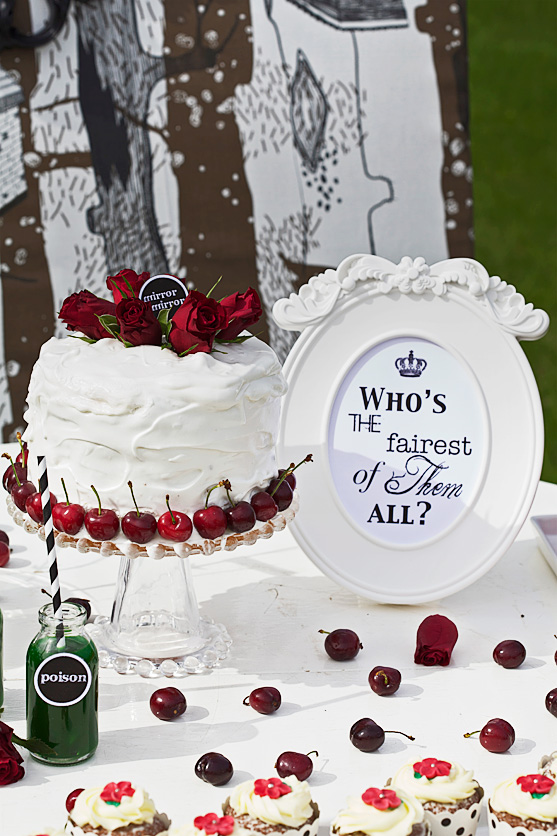 The cake, the most important treat in the party, is made of dark chocolate, with a cherry compote as the filling and vanilla bean cream cheese as the frosting. We used Vanilla bean by Dr. Oetker. As we are big fans of cupcakes, our red velvet cupcakes with butter cream frosting (keeping the red theme in mind) are decorated with the delicate sugar flowers by Dr. Oetker.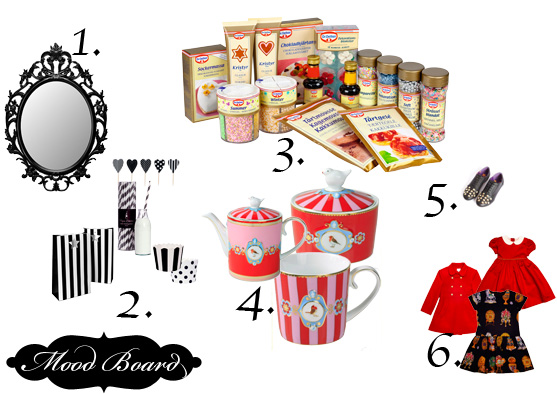 1. Mirror by Ikea 2. Paper decoration by Paper Eskimo Australia  3. Dr. Oetker products are perfect for baking and decorating your special party  4. PIP home studio has a beautiful collection for a tea party for older girls.  5. ZIGGY shoes by Mina Shoes AW 12/13 collection.  6. Beautiful dresses by Livly Sweden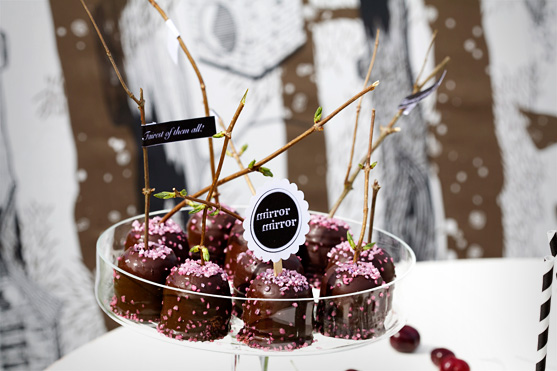 Dark chocolate cake is all about POP. Continuing with the theme, we used the tree branches for the pops. We dipped the pops in the dark chocolate and covered them with Dr. Oetker Lillyfee© sugar decorations.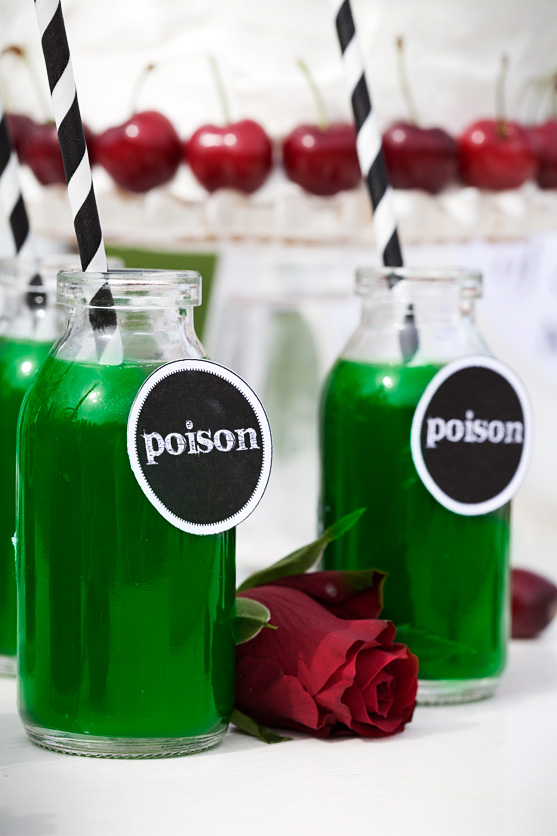 Combing lime juice, condensed milk and few drops of Dr.Oetker's green food coloring and voilà, a perfect drink for the Mirror Mirror party.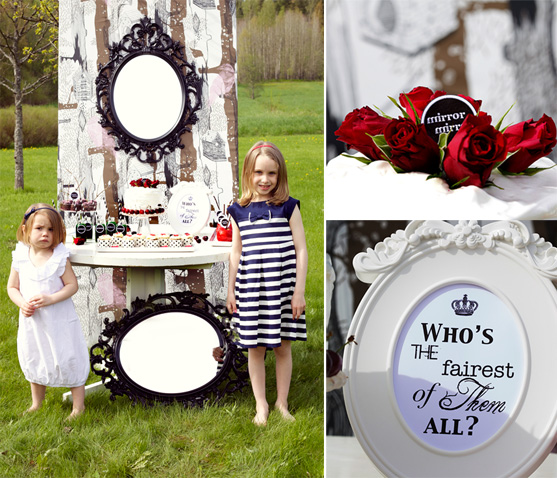 Want to make it more chic? Use real red roses and cherries to decorate the cake.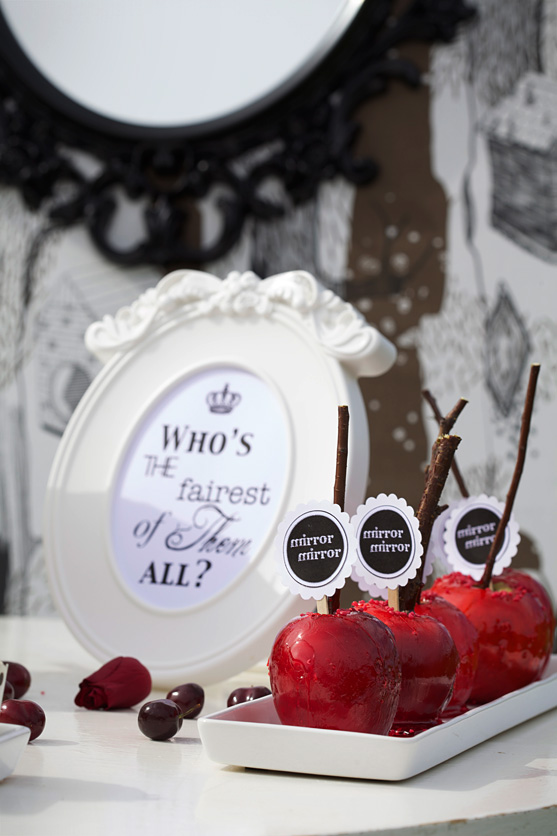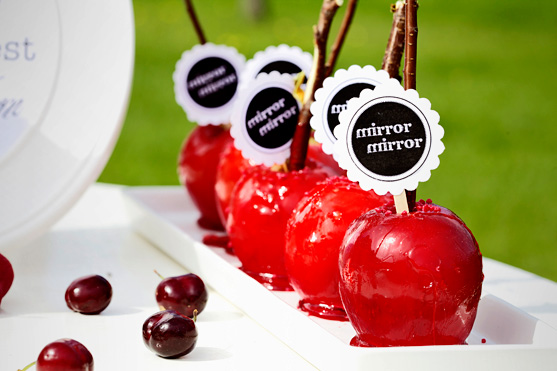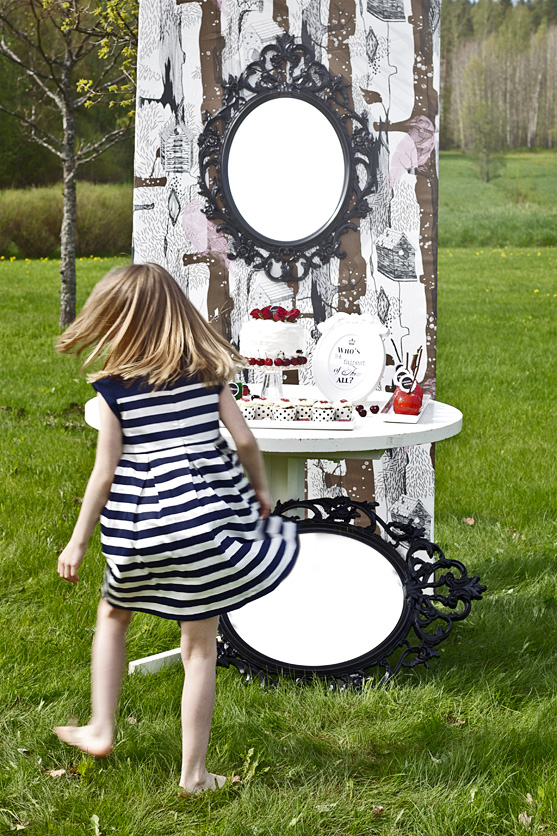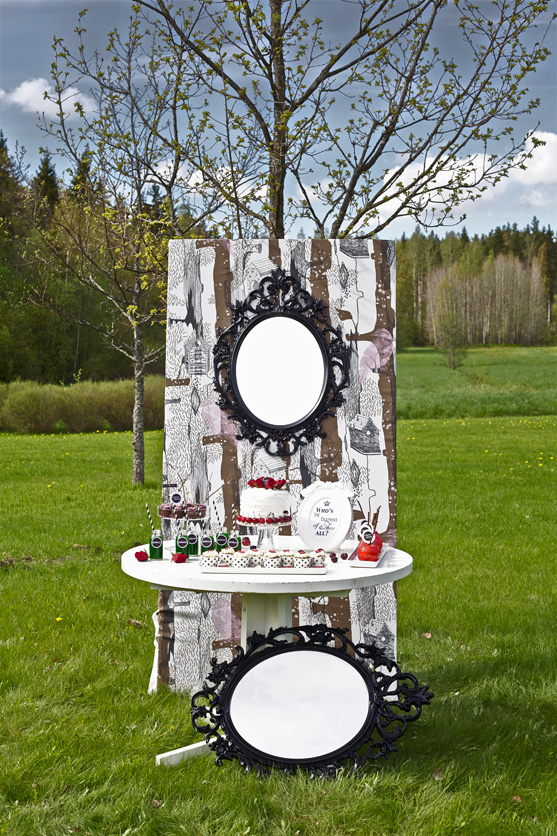 SEND US YOUR PARTY PICTURES
We would love to see the parties inspired by our Mirror Mirror post. If you are throwing a party, share the pictures of your wonderful party with us! Email to daniela@rawr.fi.
FREE MIRROR MIRROR PARTY PRINTABLES (for personal use only)
Tags: For bottles and cupcakes
Poster: Who's the fairest of them?
GIVEAWAY TIME! Leave a comment in our Mirror Mirror & CARS Giveaway post and win a special package by Dr. Oetker!
Follow RAWR in Facebook
Follow RAWR in Pinterest
---
Tweet
---
2 comments on "
CELEBRATE / Mirror Mirror

"
Leave a Reply