June 7, 2012 by D
CELEBRATE / CARS
SET DESIGN, FOOD DESIGN and GRAPHICS BY Daniela Talvitie
ILLUSTRATIONS BY Herman Talvitie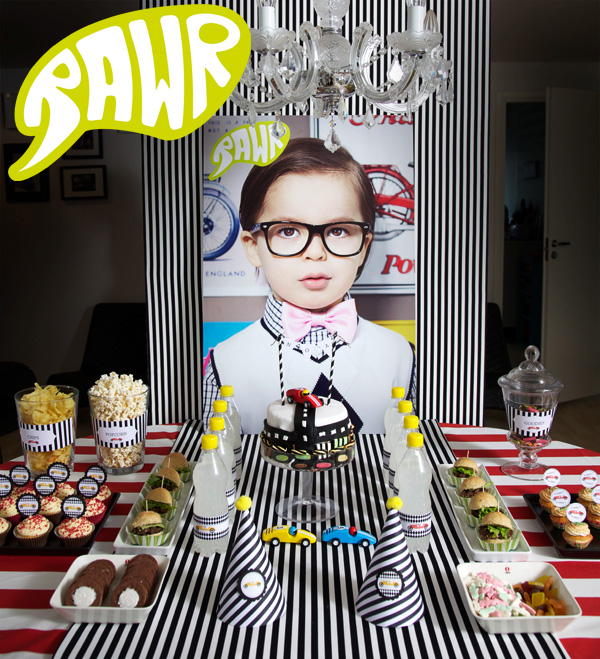 Sport cars, police cars, race cars and even lego cars will always get little boys running with excitement! RAWR Magazine brings you the ultimate Cars party with great ideas that can be easily done at home with fabulous baking decorations, a printer, craft sticks and craft hole punchers and cutters using our amazing FREE printables (more below). And don't forget to leave a comment to win a GIVEAWAY!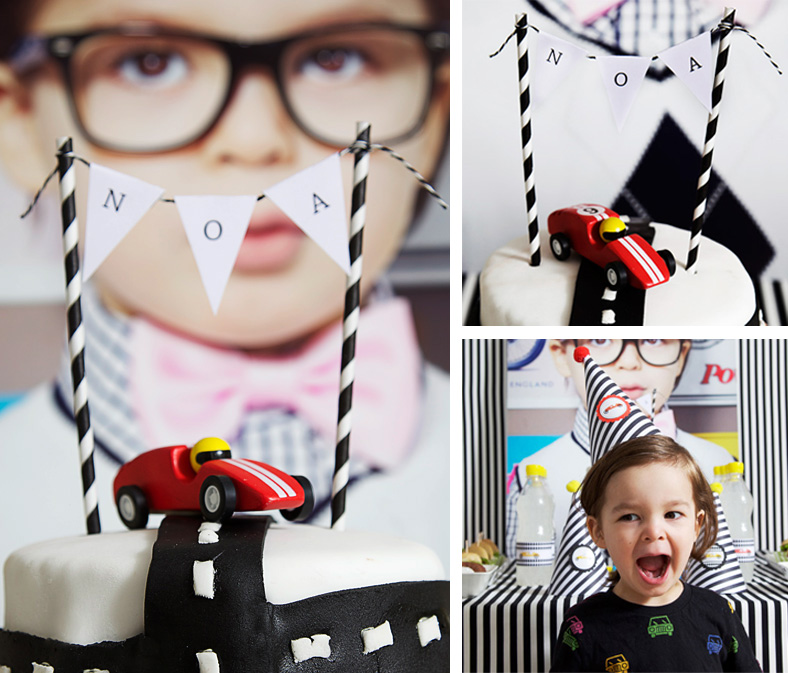 The chocolate cake is favorite of boys of all ages! For this party we baked a dark chocolate cake filled with the Dr. Oetker chocolate cake mousse and Dr. Oetker sugar fondant (instructions of applying on a round cake here). And guess what, it is easy to add color to the sugar fondant (check how to do it yourself here). We used a pizza slicer to cut the sugar fondant to achieve a slick look and looking like the pavement.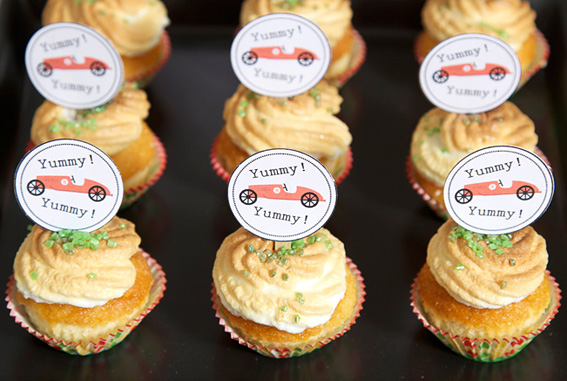 Lemon meringue mini-cupcakes are a big hit among kids and adults as well. Tip: If you do not have a torch to toast the meringue, put the cupcakes in the oven (200 degrees) for a few minutes until it turns golden. Add the sprinkles before toasting them in the oven so that they will stick. We used Dr.Oetker summer sprinkles in green color mixed with the lime zest.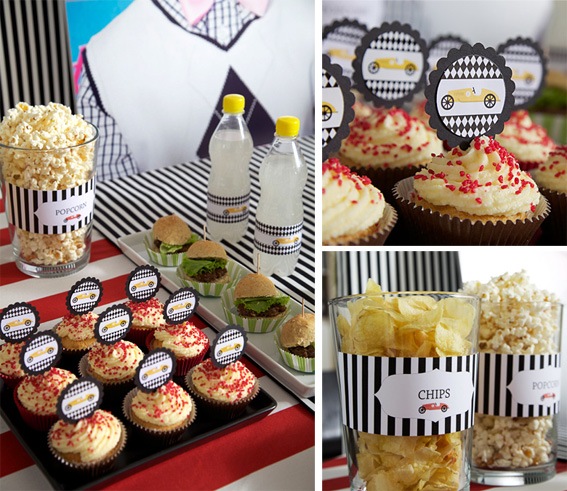 Vanilla cupcakes filled with raspberries compote topped with the cream cheese frosting, sounds gourmet, but it is really easy! Giving the cupcakes an extra spark, we used one of our favorite sprinkles, the Dr. Oetker strawberry flavored sprinkles.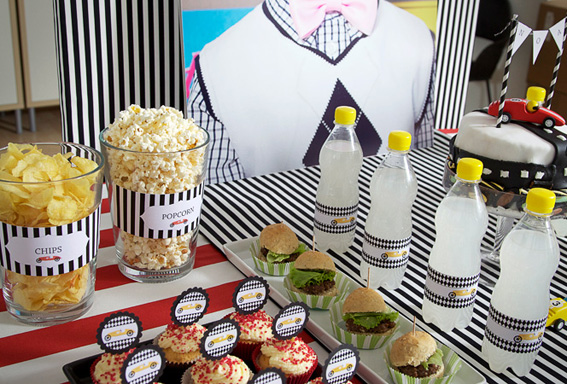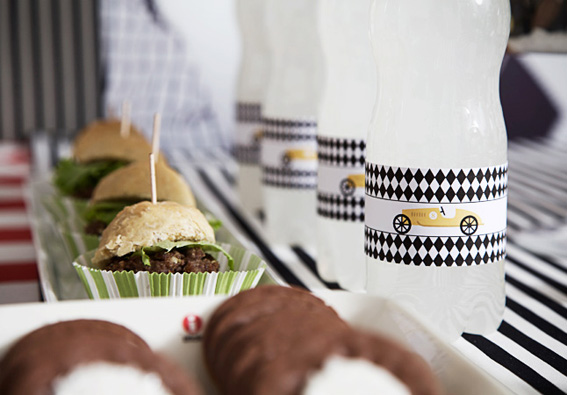 Mini-hamburgers are cute and fun to serve to your little guests. Make the burgers from scratch using fresh and savory ingredients and turn them into the size you like best. Use homemade bread, organic ground beef burgers, fresh lettuce, half a cherry tomato and few drops of your favorite hamburger sauce. Our lovely bottle labels make the setting extra festive.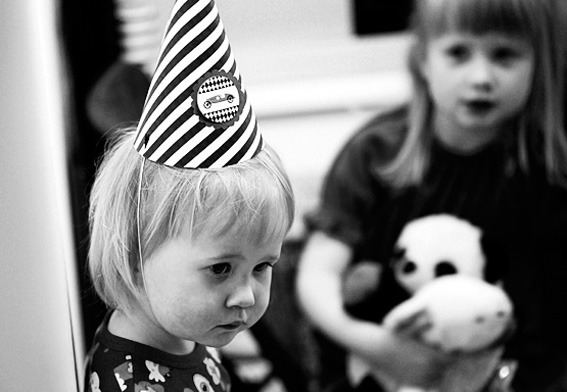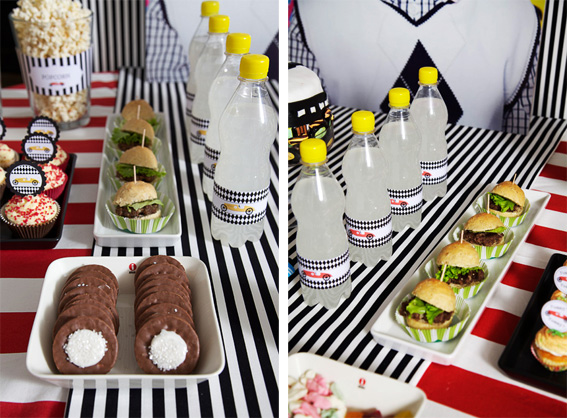 Go crazy with cookies and turn them into your advantage! Car wheel chocolate cookies, oatmeal cookies dipped in chocolate, there are so many cookie potential for you to discover! We used Dr. Oetker cookies icing sugar and then sprinkled with some dry coconut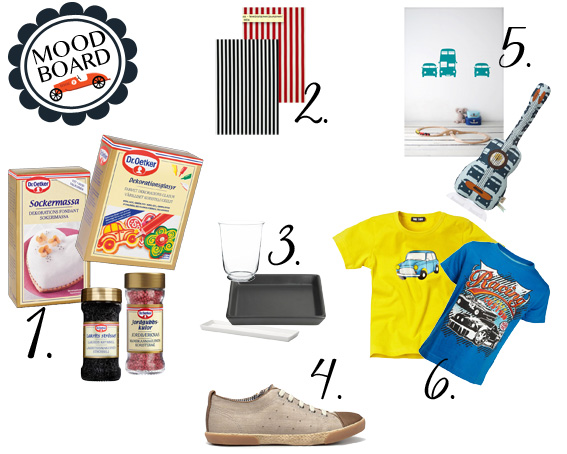 1. Variety of baking decorations by Dr. Oetker  2. Fabrics sold by meter by IKEA. 3. Vases and ceramics by Ikea 4. Shoes by Zara 5. Cars wall sticker and funky pillow by Ferm Living 6. Beautiful shirts by Me Too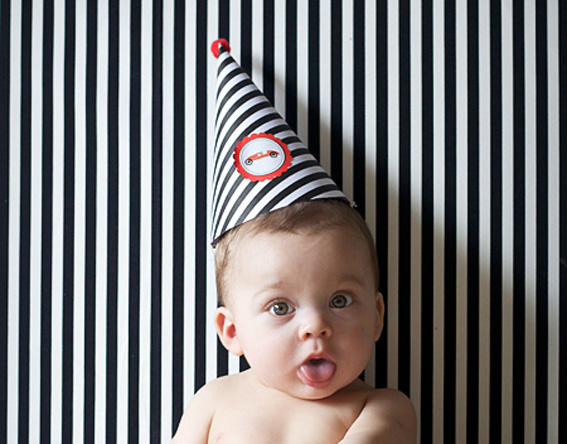 Our party hats will fit kids of all ages!
SEND US YOUR PARTY PICTURES
We would love to see the parties inspired by our Cars post. If you are throwing a party, share the pictures of your wonderful party with us! Email to daniela@rawr.fi.
FREE CARS PARTY PRINTABLES (for personal use only)
For bottles: Bottle labels (red) / Bottle labels (yellow)
For cupcakes and party favors: Cupcake and Thank You! Labels (English) / Cupcake and Kiitos! Labels (Finnish) / Cupcake and Tack! (Swedish)
For food: Chips and popcorn
Others: Party hat mold (source) / Stripes (A4)
GIVEAWAY TIME! Leave a comment in our CARS giveaway post and win a special package by Dr. Oetker!
Follow RAWR in Facebook
Follow RAWR in Pinterest
---
Tweet
---
One comment on "
CELEBRATE / CARS

"
Leave a Reply