May 9, 2012 by yc
Unstoppable Girls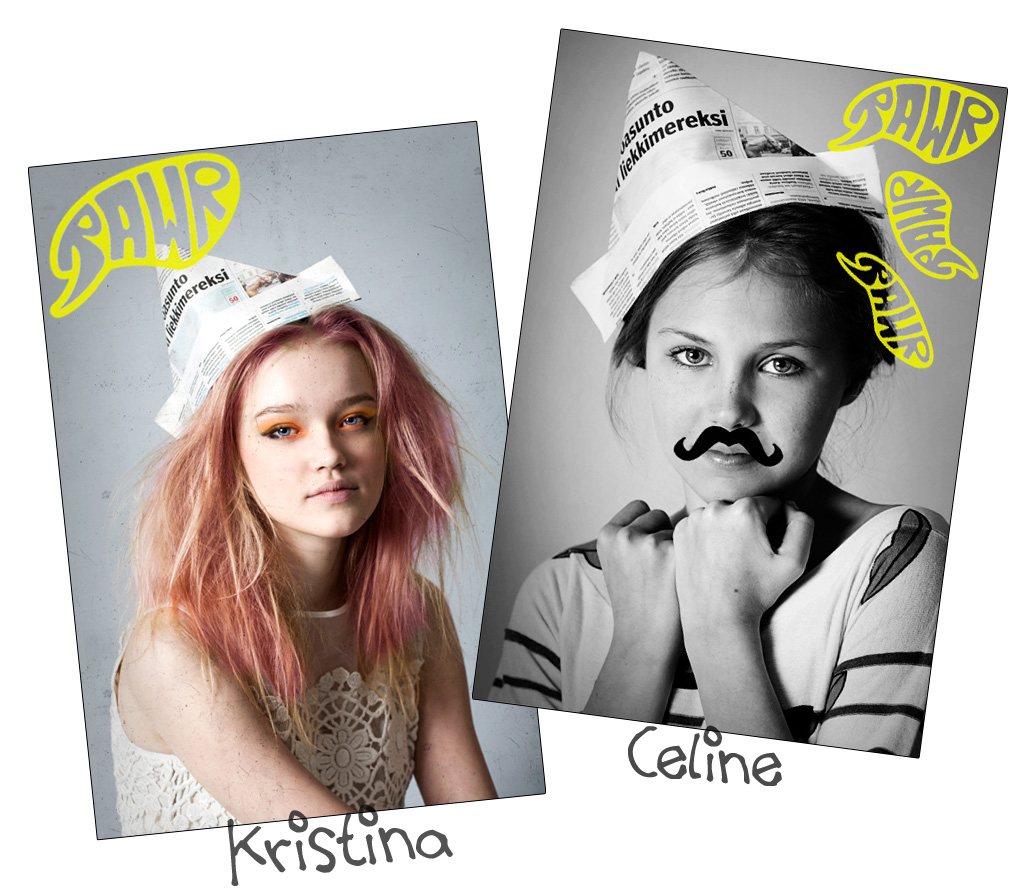 Images by Daniela Talvitie
Make up: Sonja Vanhanen / Hair:  Sonja Vanhanen and Taryn Renee Barker.
Recognizing special talents in Kristina and Celine, RAWR Magazine invited them to a photo shoot! Inspirational, modern and bursting with energy, these girls are unstoppable!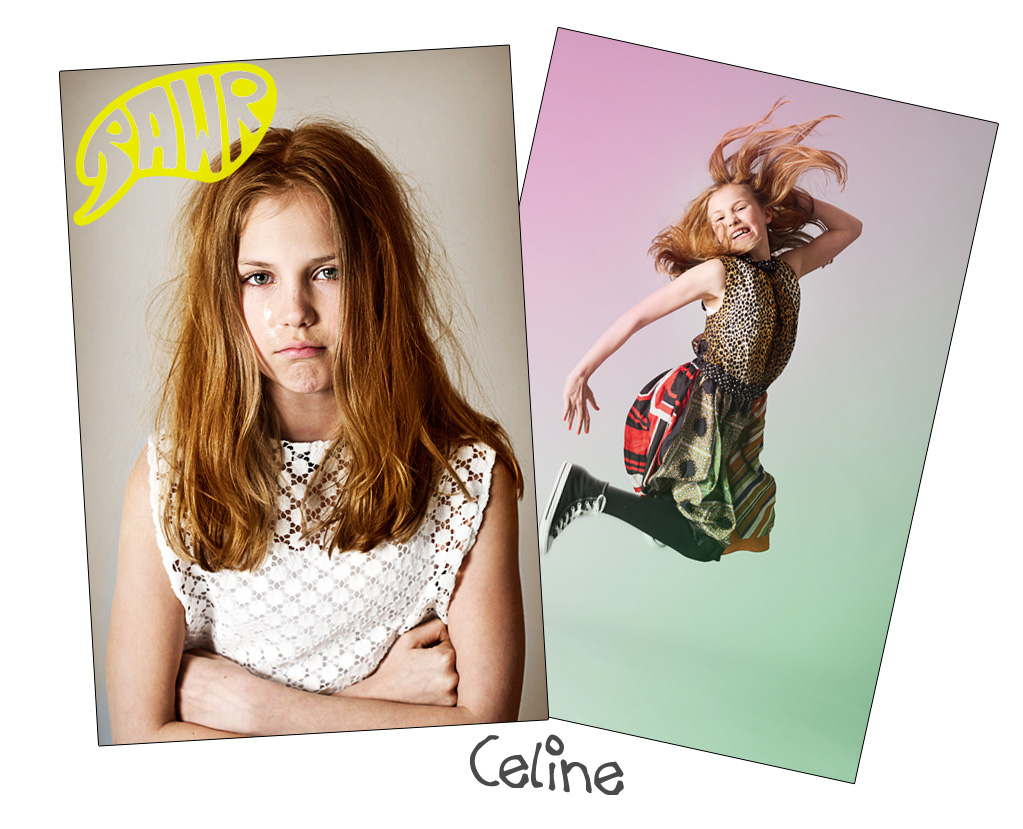 Celine dances, acts and directs in her free time. Like a seasoned professional, a 11-year-old Celine talks about about her and her friend's project, a horror-comedy theater play, where she directs the battle scenes acted by the first and second graders in the roles of vampires and werewolves. Having decided to become a a dance teacher or an actress, Celine is definitely taking the right steps.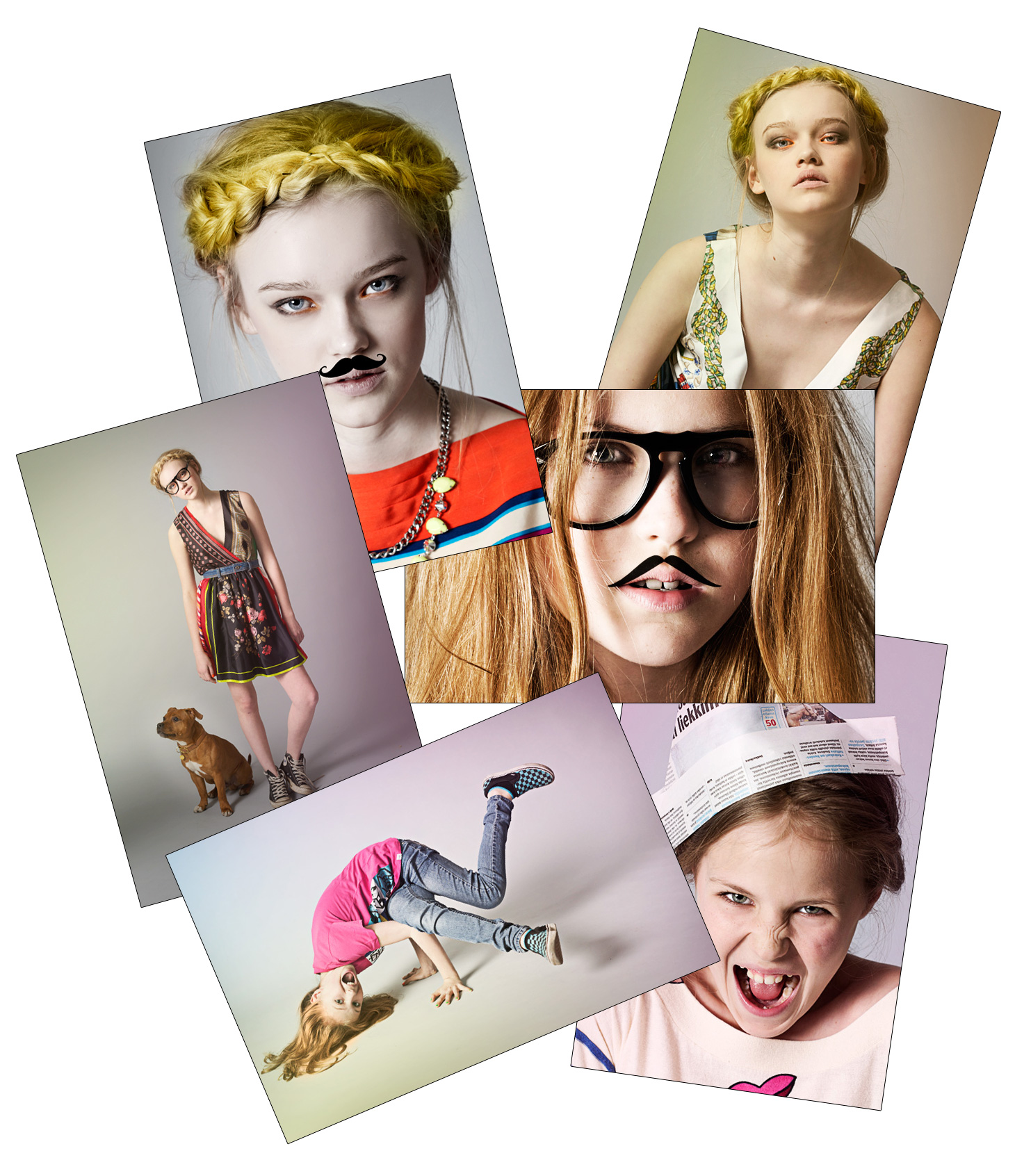 Kristina, an aspiring model of Paparazzi, was into swimming, but quit when it became too intense. Now she jogs and does indoor climbing, revealing that she would like to try rock climbing as well. At the young age of fourteen, she has already modeled for the Finnish modeling agency Paparazzi for two years. Her favorite school subjects are history, sport and Finnish. She imagines working in a normal day-to-day job setting after the modeling career. For a talent like hers, a career change is highly unlikely!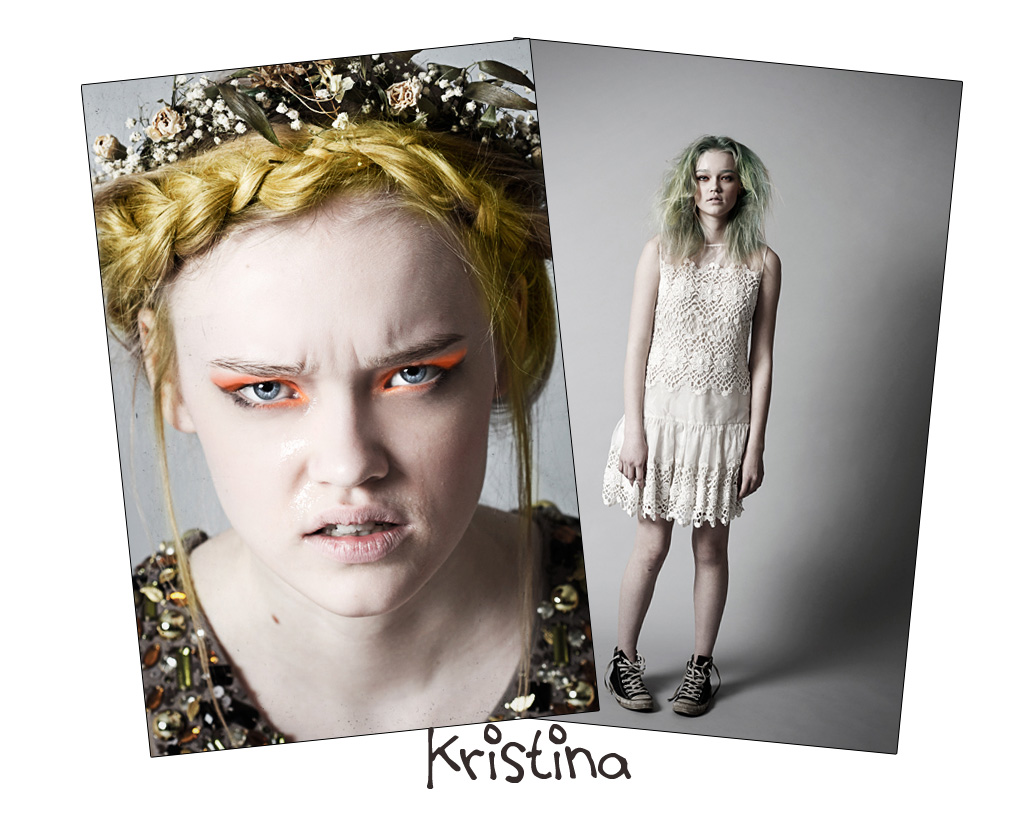 Follow RAWR in Facebook
Follow RAWR in Pinterest
---
Tweet
---
Leave a Reply