May 28, 2012 by D
CELEBRATE / The Princess and the Frog
SET DESIGN, FOOD DESIGN and GRAPHICS BY Daniela Talvitie/ Model: Liana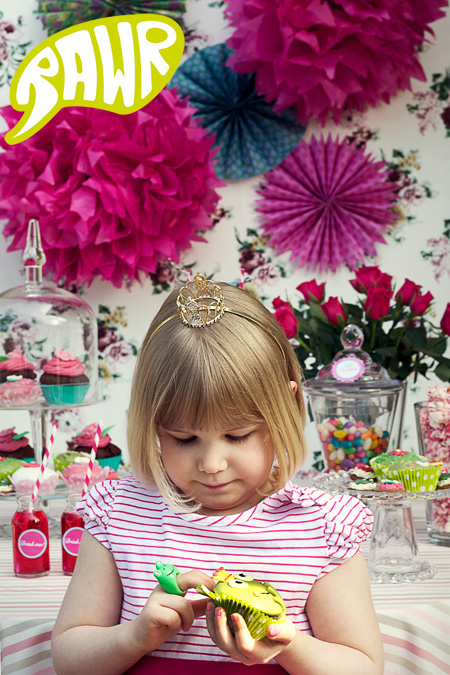 Princess and the Frog birthday party is beautiful inside and out!
Originally introduced by the talented Martha Stewart to the world, the tissue POM POM is a voluminous eye-catcher, gaining more and more popularity in festive parties (video tutorial on how to make your own POM POM).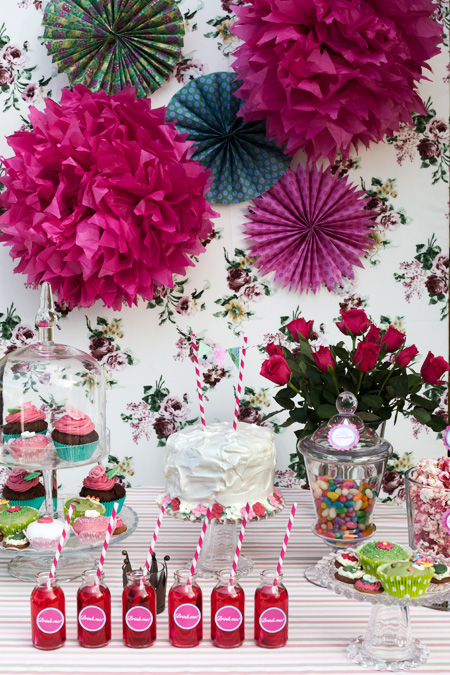 A dazzling dessert table that is easy to achieve? With beautiful fabrics, a printer, craft tools and the party templates, anybody can create a magical setting for the delicious treats. Below you can download our FREE party printables.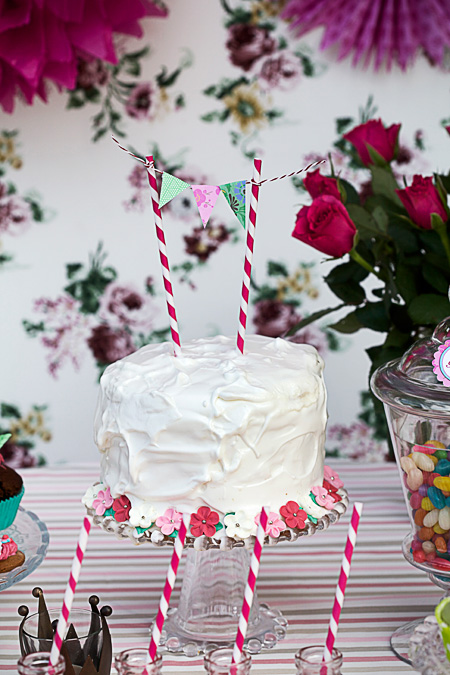 Organic vanilla bean cake  filled with whipped cream and fresh raspberries, topped with meringue marshmallow frosting and decorated with delicate sugar flowers by Dr.Oetker.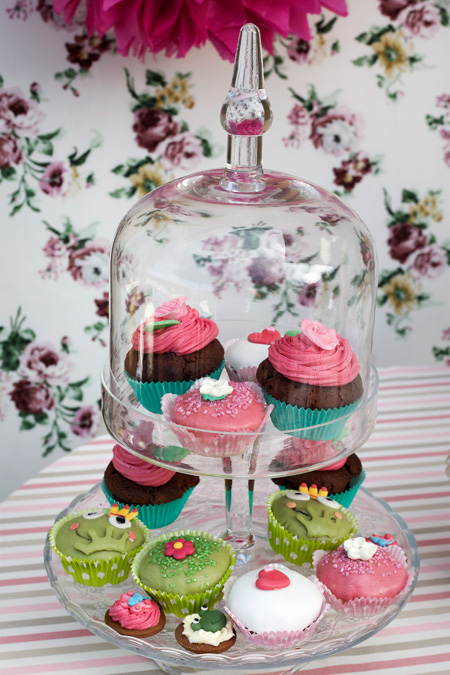 All princesses are entitled to fine cupcakes! 1. Dark chocolate cupcakes with butter cream frosting are decorated with sugar roses  2. Chocolate cupcakes filled with cream are covered with pink and green marzipan, sugar icing and decorated with Lillifee© decorations and summer sprinkles, all by Dr. Oetker.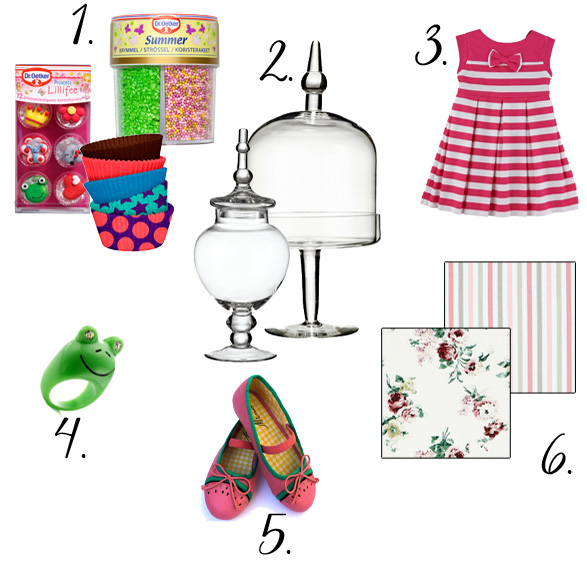 1. Variety of baking decorations by Dr. Oetker / 2. Bonbonier and cake stand by Villa Stockmann / 3. Cute dress by Mayoral / 4. Frog ring by Accessorize / 5. Watermelon  bailarinas by Mina Shoes / 6. Romantic fabrics by IKEA.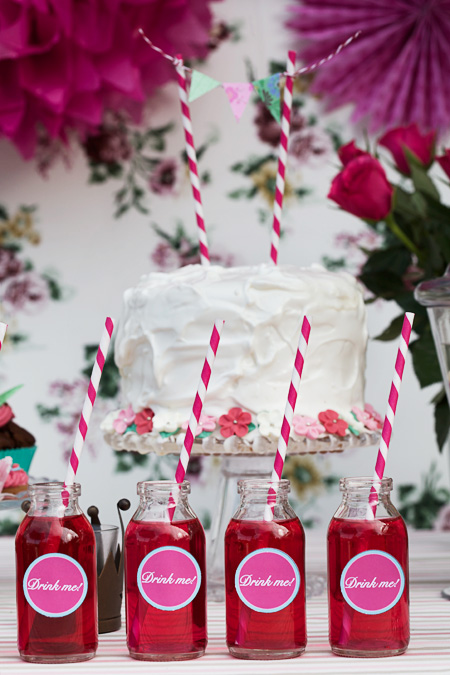 Pink lemonade.  Labels give a special flair to the bottles. In case you do not have these special glass bottles, we made you the bottle labels, so use them to replace the labels of the bottles bought from the store (see an example here).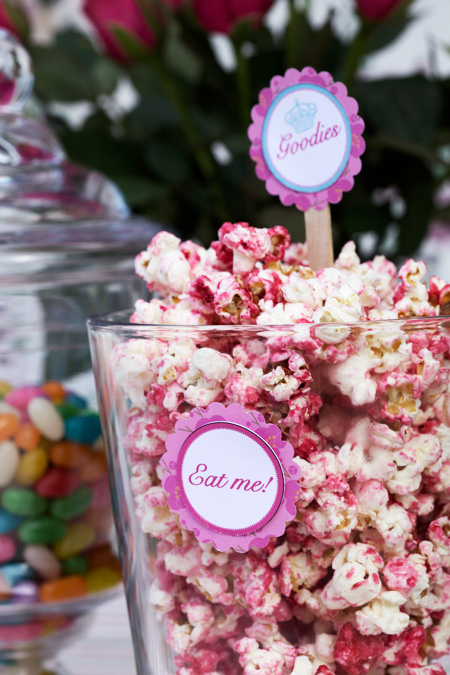 Pink Popcorn, it takes only a second to achieve! Use syrup and natural red food color by Dr. Oetker and mix it with ready popcorn (instructions here).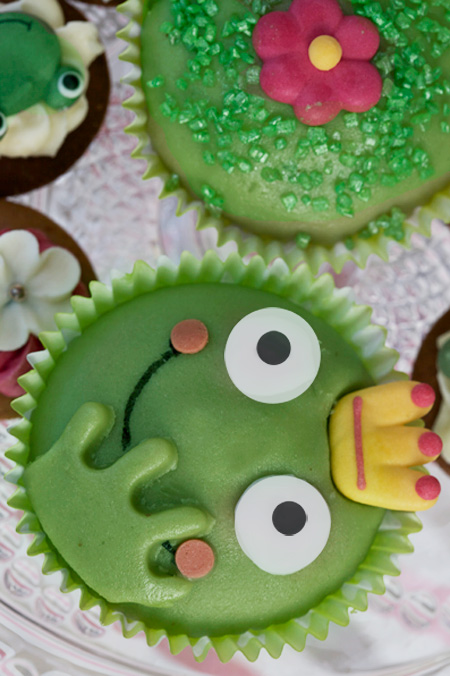 The frog chocolate cupcake is filled with cream and covered with green marzipan by Dr. Oetker. Eyes are made from sugar icing by Dr. Oetker. We used half of a spider cookie cutter to make the frog's paw (IKEA's cookie cutter set). On the top we use a Lillifee© sugar crown by Dr. Oetker. And last we painted the eyes and mouth line with a pen with eatable ink.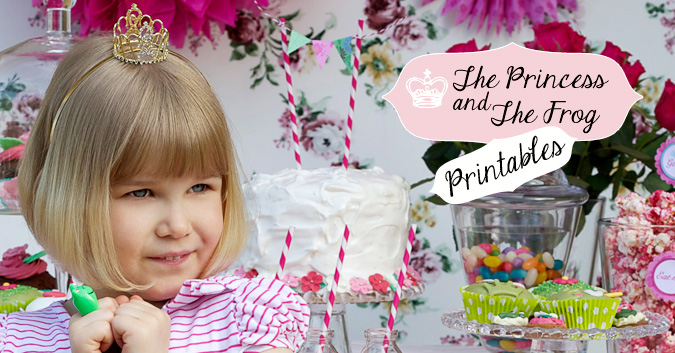 SEND US YOUR PARTY PICTURES
We would love to see the parties inspired by our Princess and the Frog post. If you are throwing a party, share the pictures of your wonderful party with us! Email to daniela@rawr.fi.
FREE Princess and Frog PARTY PRINTABLES (for personal use only)
For bottles: Drink me!
For bottles: Crown labels
For cupcakes: Kiss me! Thank you! Eat me! Goodies!
GIVEAWAY TIME! Leave a comment in our Princess and Frog Giveaway post and win a special package by Dr. Oetker!
Follow RAWR in Facebook
Follow RAWR in Pinterest
---
Tweet
---
5 comments on "
CELEBRATE / The Princess and the Frog

"
Leave a Reply