April 16, 2012 by yc
Transatlantic Love for Cupcakes!
Looking for ideas on what to do with your children? Here's an easy answer, take them where they can find heaps and heaps of marvelous cupcakes!
In New York, Tristin and Tyler – who are on the brink of a serious cupcake addiction- have one place to go: the Little Cupcake Bakeshop on Prince Street! Aside from having the amazing décor with gorgeous chandeliers, a vintage vibe and luring music, the kids adore the biggest prize of all -the chocolate cloud and peanut butter and jelly cupcakes. Not only that, the Little Cupcake Bakeshop also has brownies and huge rice crispy treat with marshmallows. The boys brought their pal Brianna along and she loved it!
Helsinki finally received its first cupcake store, called the Mormor Cupcakes. It is an universal fact that all cupcakes are cute and dainty, but when you shrink them, they are even more adorable and desirable! The tiny shop accommodates only a few customers, but with its spot-on location, it is a perfect place for take-out cupcakes. Julian and Noa were taking the cupcakes for their dad, but couldn't resist catching a bite!
This is the first post of our series "Do This Helsinki – Do That NYC!". Enjoy the adventures on both sides of the Atlantic, with Tristin and Tyler and RAWR Magazine you can experience both cities!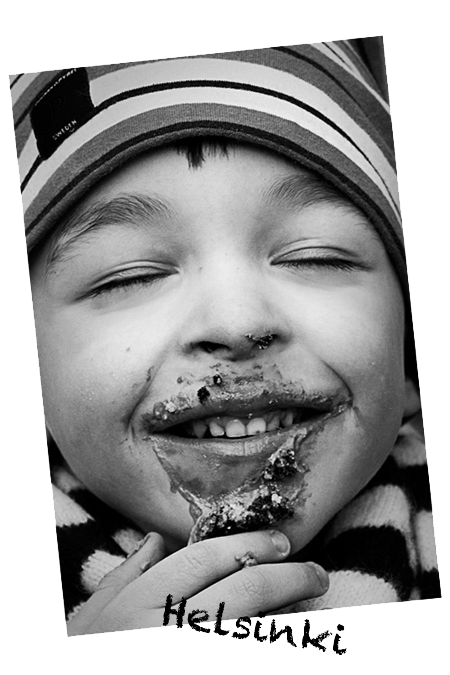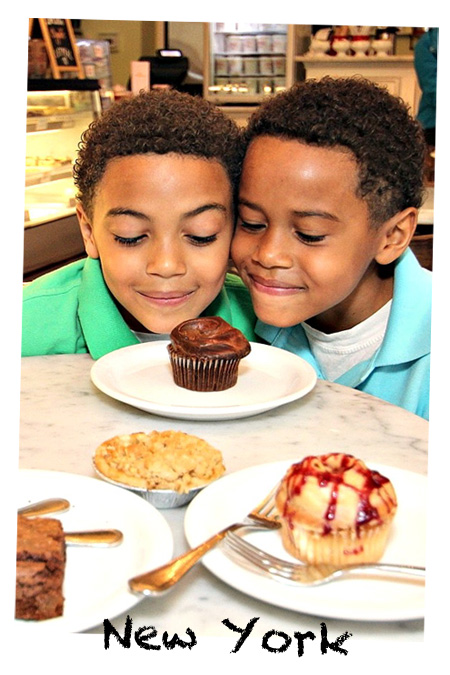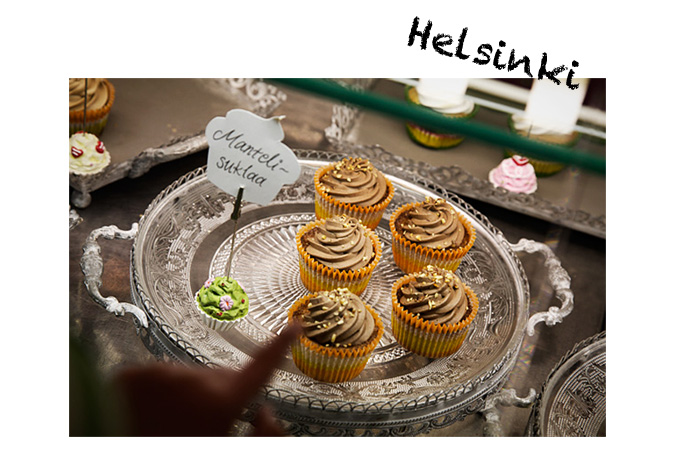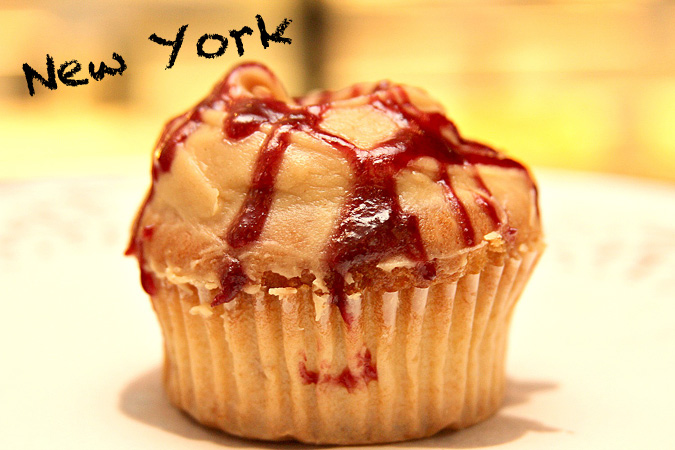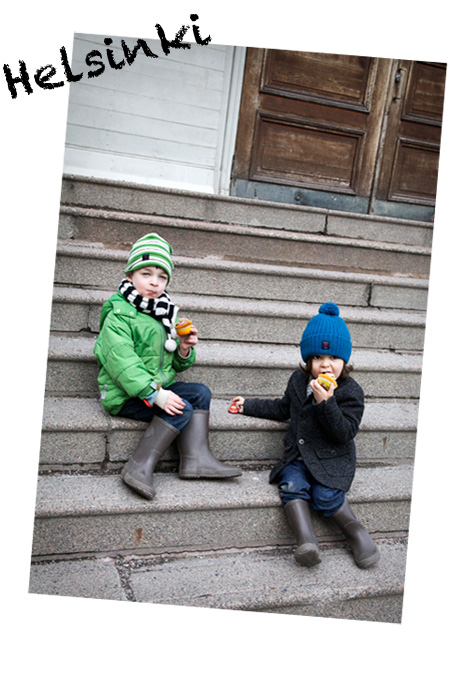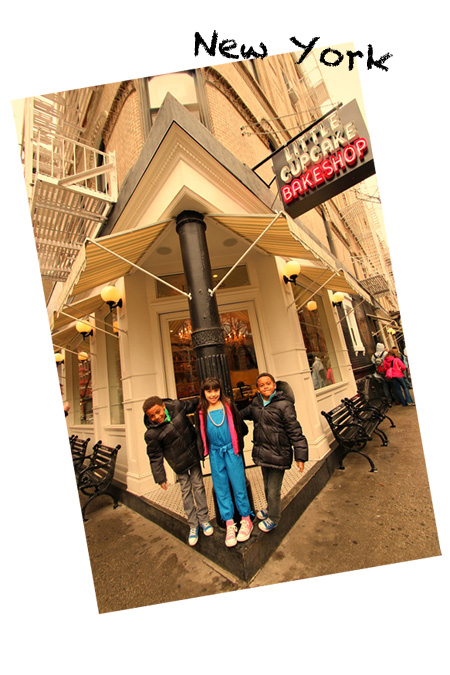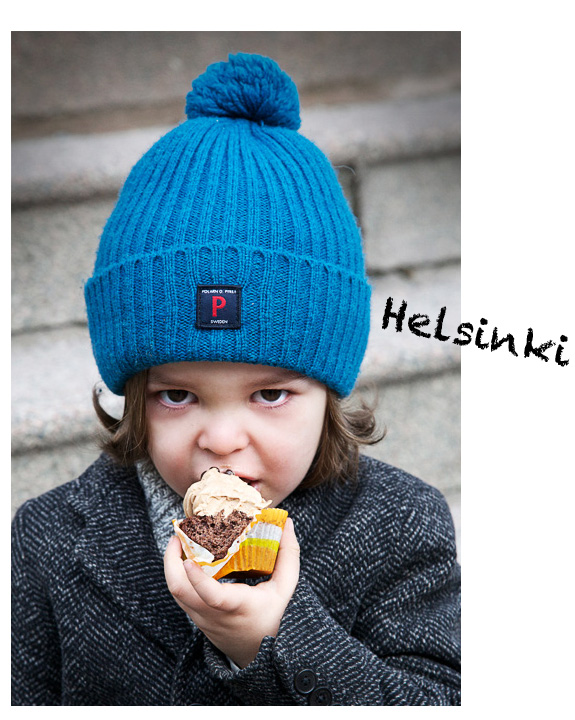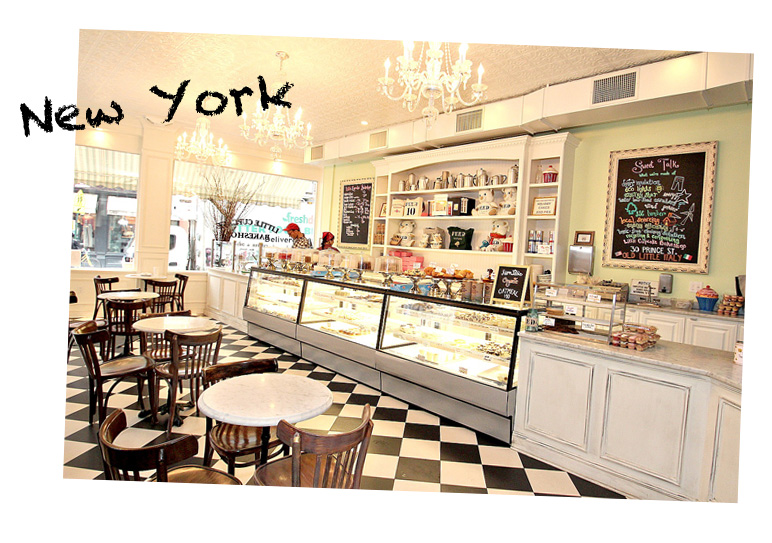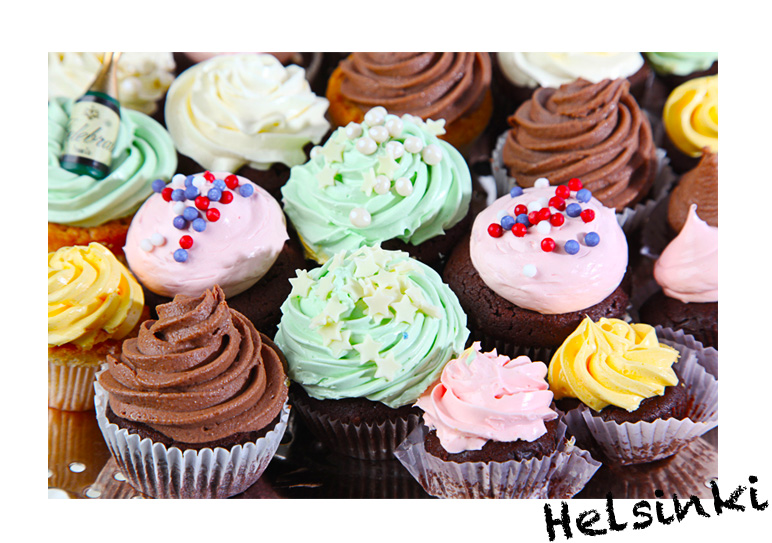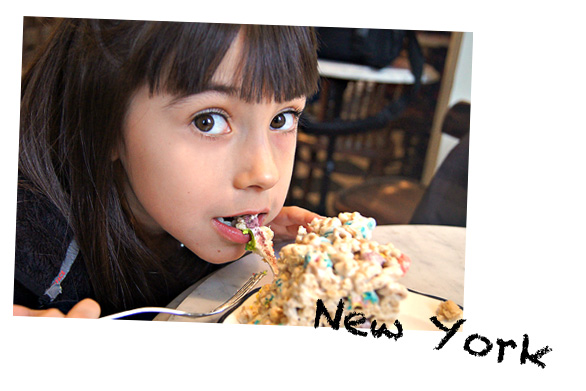 New York Images by Janet Burns
Helsinki Images by RAWR Magazine
Follow RAWR in Facebook
Follow RAWR in Pinterest
---
Tweet
---
4 comments on "
Transatlantic Love for Cupcakes!

"
Pingback: Do this in Helsinki, Do that in NYC: Reading Galore! | Tristin and Tyler
Leave a Reply