Once upon a time there was a little princess who lived in a huge castle and had absolutely everything she ever wanted.
Images by Daniela Talvitie/ Model: Minni/Beauty: Tom Wennerstrand/ Beauty assistant Taryn Renee Baker
In co-operation with Finnish top designers, renowned hair-stylist Tom Wennerstand, and Huuto.net, we here at RAWR Magazine are arranging a charity auction to benefit the child welfare organisation Parasta Lapsille. The auction will take place at Huuto.net from 29 February to 31 March and all proceedings will go toward acquiring outdoor equipment and games for immigrant children living in Finland.
Inspired by the good cause, six established Finnish designers have created unique pieces for your child's wardrobe. Participating designers are Emmi Malmström, Hanna Sarén, Irene Mikaela, Jukka Rintala, Mert Otsamo, and Minna Hepburn.
How to participate the auction? Visit Huuto.net and support a good cause! The pieces are displayed at Klaus K Hotel (bulevardi 2-4, Helsinki) from 29 Feb until 31 March.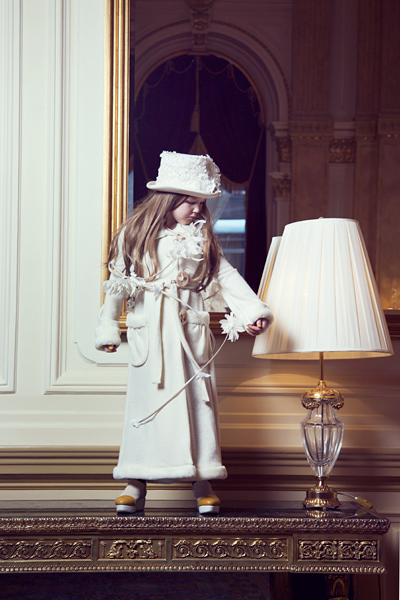 1. Jukka Rintala designed a one of a kind woolen white jacket fit for little princess. 2. Leather shoes were designed and handmade by Emmi Malmström.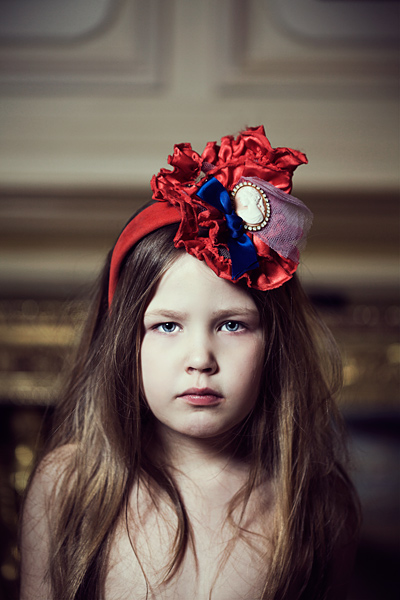 3. Hanna Sarén designed this fun headband.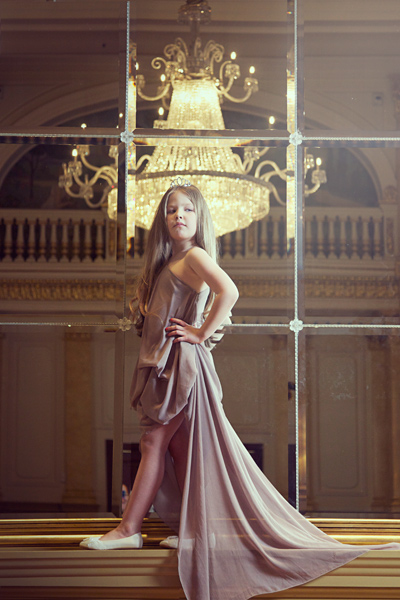 4. The little princess wears a chiffon dress with silk lining and hand-stitched details, all designed by the fabulous Mert Otsamo.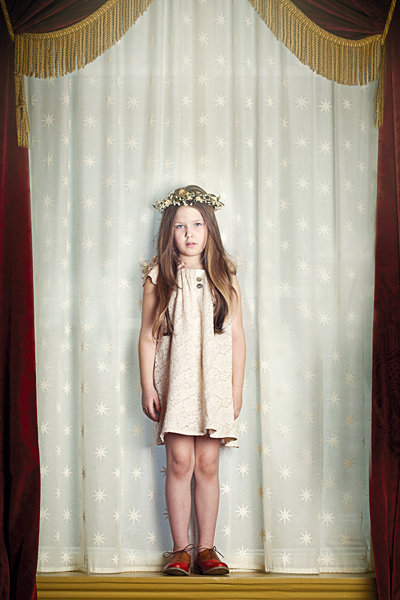 5. A magical Scottish lace dress with vintage buttons by Minna Hepburn.
6. A mini "The O bag", completely handmade in Finland from oak veneer and reindeer leather, designed by  Irene Mikaela.
RAWR / PARASTA LAPSILLE LOOKBOOK/ Model: Alisa (Azurro)